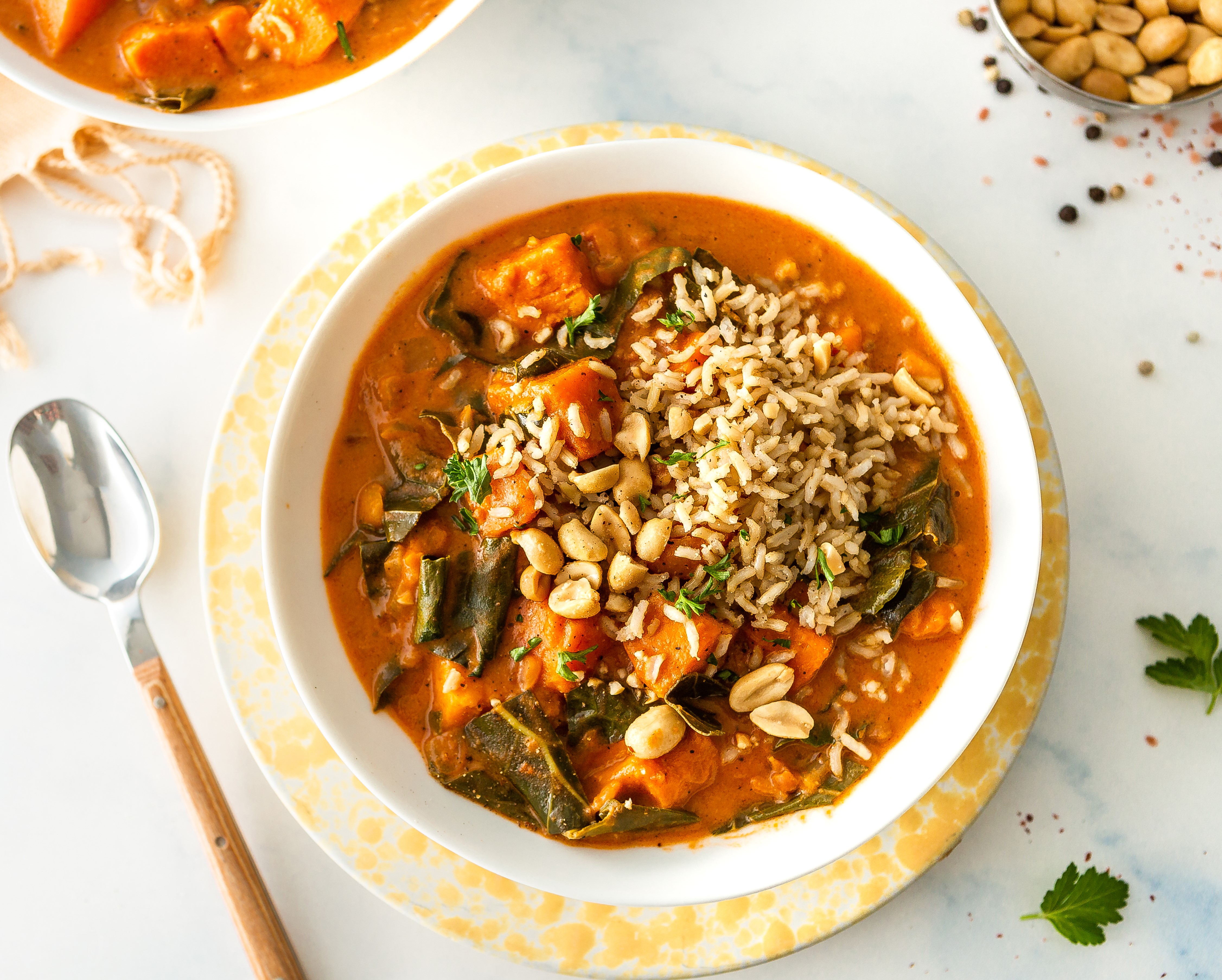 Servings
Makes 6 servings
Ingredients
2 tablespoons canola oil
1 medium red onion, chopped
2 sweet potatoes, peeled and cubed
2 tablespoons fresh ginger, peeled and chopped
4 cloves garlic, chopped
2 tablespoons Vegetable Magic®
1 tablespoon Meat Magic®
1 teaspoon salt
6 cups unsalted vegetable broth
1 bunch collard greens, ribs removed, leaves chopped into 1-inch strips
¾ cup unsalted peanut butter (chunky or smooth)
½ cup tomato paste
cooked brown rice for serving
chopped peanuts for serving
---
How To Prepare
In a large pot over medium-high heat add oil, onion, ginger, garlic and sweet potatoes and sauté for 3 to 5 minutes. Reduce heat, add Vegetable Magic®, Meat Magic® and salt. Stir well, then add stock, reduce heat to a simmer and cook uncovered for 10 minutes.

In a medium sized, heat-safe mixing bowl, combine peanut butter, tomato paste and 1 to 2 cups of the hot stock to the bowl. Carefully whisk together until smooth. Pour the peanut mixture into hot stock and mix well. Stir in the collard greens and simmer for 45 to 50 minutes.

Serve with brown rice and sprinkle of chopped peanuts.